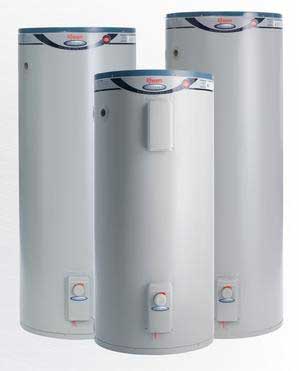 Electric Hot Water
We pride ourselves on using only the most reputable electric hot water systems on the market and ones that honour long term warranties. Most manufacturers offer a 7 year warranty on a vitreous enamel tank or a 10 year warranty on a stainless steel tank. The most reputable brands we supply but not limited to are:
Rheem
Vulcan
Aquamax
Rinnai
Dux
Electric or Solar? Decide later.
A Solar Electric compatible tank is a tank which has dual flexibility – it can be installed as a standard Electric Hot Water System however if you decide to upgrade to a Solar System at a later date, we will upgrade the existing tank and convert it to a Solar System simply by adding the required panels and a pump kit.
This is a perfect option for those who are undecided between choosing to go Solar or Electric, or a household with a growing family who may need Solar down the track.
We don't charge any extra for the supply of Solar Electric compatible tanks. So if you don't upgrade to Solar now, you only pay for the installation of an Electric system. If you do make the decision to upgrade to Solar, then you've saved yourself the cost of the supply and install of a new tank! King Solar Man – saving you money at every turn.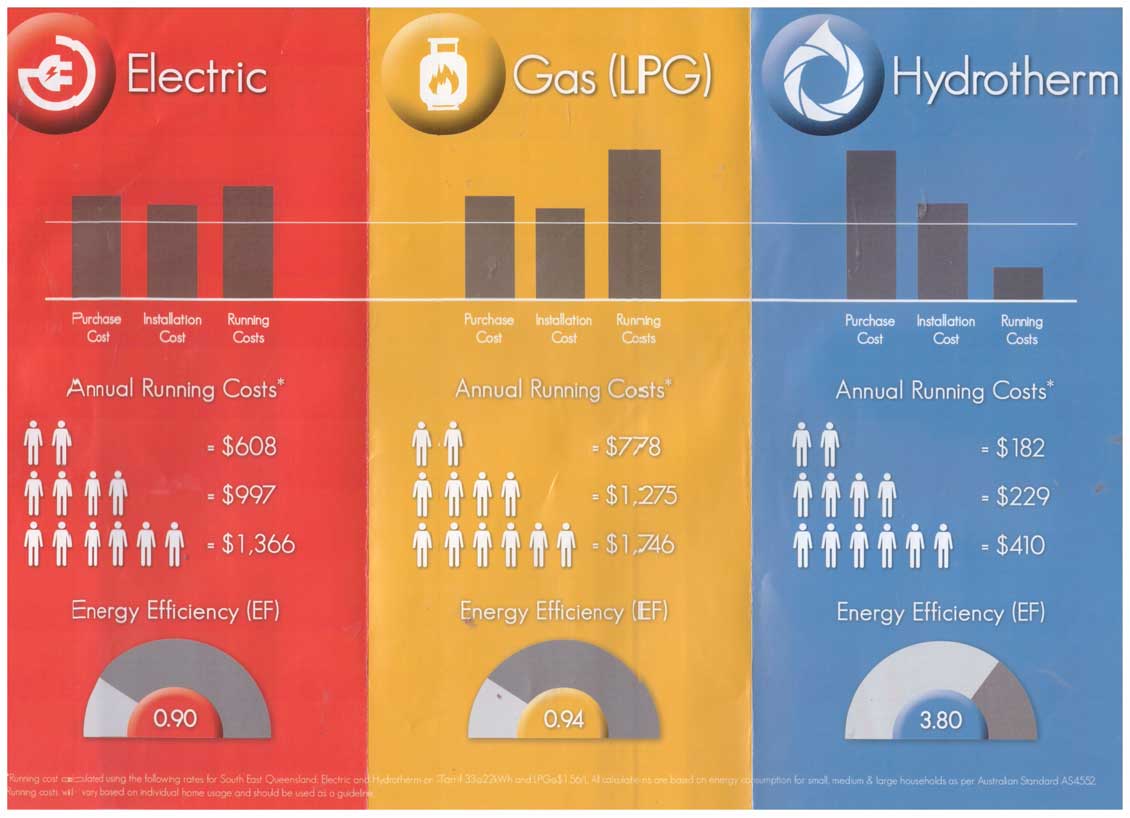 Choosing The Right Size Or Capacity
When choosing the right sized water heater for your household you will need to consider how you use the hot water, for example:
How many bathrooms are in your home or how many people use hot water at the same time?
How many adults and children live at home?
What electrical tariffs are available?
Do you wash your clothes all, some or none of the time in hot water?
Do you have a larger than normal bathtub or spa-tub that is filled using the hot water supply?
What's Included in our Installation Price
A standard electric hot water system installation includes:


Electric hot water system of your choice; tank base; brand new valves (not remanufactured) including tempering valve; all plumbing; electrical disconnection and reconnection; removal and disposal of existing system and submission of Plumbing Form 4 to QBCC (Queensland Building and Construction Commission).
Additional costs will only be incurred should the tank required to be relocated to another location or if a safe tray / safety shut off device is required.